ReVanced
MicroG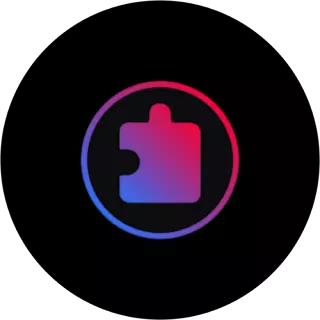 Why is your old Vanced YouTube stuck? The reason behind is official YouTube Vanced discontinued owing to legal issues. And here is the climax change and come YouTube ReVanced which is now continuing the Vanced legacy for the futures. So now if you want to keep use your Vanced features like Ads free content, Background Playback, SponsorBlock, and of of the most popular and useful feature like YouTube Dislike, then you have to use YouTube ReVanced app.
And here is required the ReVanced MicroG APK which will help you to sing in on ReVanced YouTube, Music, with your Gmail, then you can use features like subscriptions someone, playlists, watching history and more like original YouTube.
What Is Revanced Microg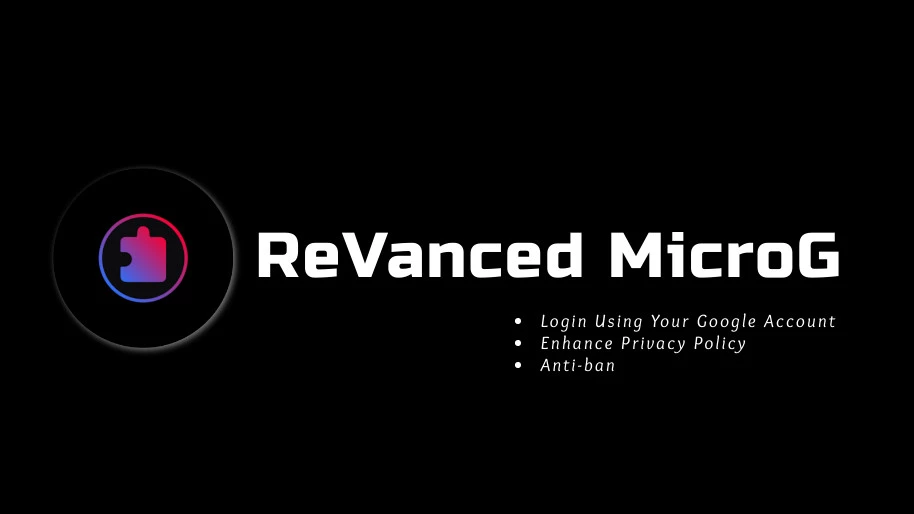 ReVanced MicroG is an open source project developed by GitHub member developers which is work as like the Google Play Service. Using this app, you can sing in on your YouTube ReVanved or Music without any troubling. Also, it's allows users to access Google Play Services on their Android devices without having to install the official Google Play Services app. Even this app is necessary to install when you'll try to sing in with your Google account on ReVanced YouTube or Music. MicroG works by providing a set of libraries and services that mimic the functionality of Google Play Services. These libraries and services are then used by apps to access Google Play Services features such as authentication, location, and push notifications.
Well, you can also avoid installing of ReVanced MicroG APK, when you don't want to sing in on your ReVanced YouTube or Music.
Why Revanced Microg?
ReVanced MicroG is a add-on app which you can install or not, depend on your requirement. Like if you want to sing in with your google account then it will be required on your non rooted device, otherwise you can't sing in on ReVanced YouTube of Music both app. So enjoy your YouTube with full features you can install ReVanced MicroG on your non-rooted Android device. Well, if you're want to install ReVanced on rooted devices then you don't need to install ReVanced MicroG APK.
Additional Information
| | |
| --- | --- |
| App Name | ReVanced MicroG |
| Developer | inotia00 |
| Size | 75 MB |
| Version | 0.2.28.231657 |
| Last Update | Dec 05, 2023 |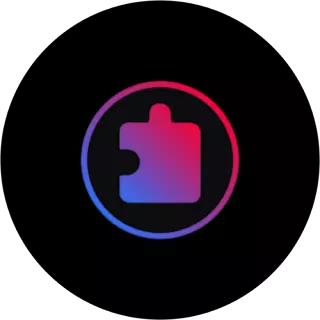 Login to the new highly customized ReVanced MicroG with your Google account and enhance the privacy policy.
Build Date: 19/10/2023 (Trusted By GitHub/inotia00)
---
Exciting Features YouTube ReVanced MicroG
As you know something new comes with lots of new features as same ReVanced MicroG new latest version comes with many features which will also perfect for New Android versions. And the good news is also this app will never crash on your new Android device. Even this app is anti-ban version and with no malware which you can use on your Android without any worry. The good news is using this app you can sing in with your google account and watch your videos without ads and sponsor clips, and more exciting features.
Key Features
Login With your Google Account: Using this app you can login on YouTube ReVanced and to get access features like subscriptions, playlists, history and more.
Anti-Ban: As you know the Google play service always want to know your activity to show you ads on your requirement. Even Google new Android version don't allow third-party app and in this why a third-party app can be suspended by the Google security system. But don't worry this app is fully anti-ban safe to use.
Easy to use: In this app you don't need to setup others stuff. Just need to install.
Safe Installation: Lots of peoples think to install a third-party app is risky and unsafe and I agree too. But You can trust our app which is fully safe and no ads version.
No Need to Root: Actually ReVanced MicroG App is only for non-rooted devices only. So You have to install this app if you are using ReVanced or Vanced app on your Android device.
Latest Updated: From here you can download the latest version ReVanced MicroG APK for free.
Anti-Crash: Provided app is fully tested on different Android devices and version. So don't worry about it, well if still this app don't run on your device then you can can install try older version for that.
Malware Free: Many immoral developers re-edit the app and added many annoying ads and malware which definitely don't like many users.
No Ads: Well, as I have said our provided App don't have any annoying ads. So you can enjoy the app without any ads.
Easy Interface: There are nothing you have to do just install it to bypass the Google Play Service.
Login Using Your Google Account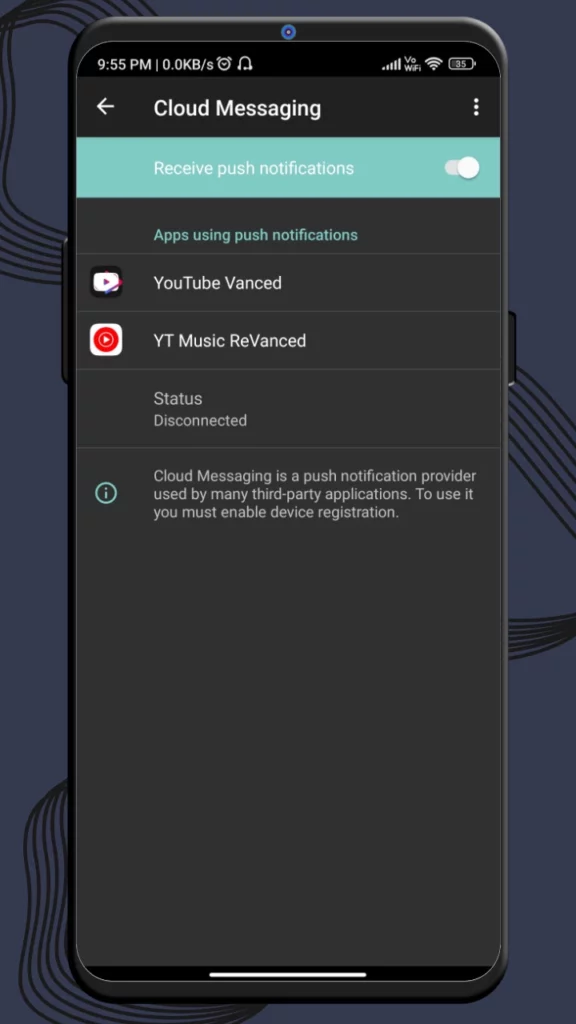 Using your Google account, you will need to first open the Google sign-in page. Once you are on the page, you will need to enter your email address and password associated with your Google account. After entering your credentials, click the "Sign In" button to complete the process. Once you are logged in, you will be able to access Full YouTube services features like, creating a playlist, subscriptions to someone, watch history, and more.
Enhance Privacy Policy
As we have said, ReVanced MicroG is an open source app which is far apart from the Google Play Store service, because this app will never track your activity or others unwanted permissions. And here you can feel freedom of using. The advantage of using this app will be you can freely explore your YouTube without letting know YouTube algorithm and keep changing your streaming experience.
Anti-ban
Google APIs are a set of application programming interfaces (APIs) developed by Google which allow communication with Google Services and their integration to other services. Examples of these services are Google Maps, Google Calendar, YouTube, and Google Drive. The APIs allow developers to access the functionality of these services and use them to build applications. And one's Google service detect you're using a third-party app, then it can be suspended from your device.
But don't worry about this provided ReVanced MicroG APK which comes with anti-ban feature which will keep hiding your activity and services. And you'll never get ban to using this app.
Easy to Use
ReVanced MicroG App, there is nothing to do it's an open source service which allow using Google services without free trams and condition. You just need to download the APK file from here and simple install the app on your Android device, then enjoy ReVanced services without any trouble.
Trusted By ReVanced.org
Trusted is a term used to describe something that is reliable and can be trusted to do what it is supposed to do. And we are calming that we have provided you the latest version and working ReVanced MicroG APK which you can download from here. With the advantage will be there are no ads, made by original developers. Even provided app is trusted and tested from different ways. So we give you to insure our provided app will be fully safe to use.
How To Download The ReVanced Microg
We're offering the microG APK file with our own server, so you can easily download the APK file after a click. for more info read below.
Step 1: To download the APK file, click on the download button and visit the download page where you'll see types of versions, so choose one and click again downloading will start.
Required: Stable Network, Minimum 50 MB free storage.
How To Install The Revanced Microg
Now if you wish to use ReVanced YouTube and Music app with your Google account then you have to use this app which will help you get full access to your YouTube like subscribed, like a or dislike a video, save offline, watch later, and more. So for that you have to download the APK file from here and install manually on your Android device.
Well as you know to install an app on a non-rooted Android device is very easy which may you know already. Still, many peoples don't have idea how to install it. So this guide is for those who want to know the full set-up of ReVanced app. Follow the steps below.
Step 1: Click the download button from the article visit the download page choose the version of your wish and click, downloading will start.
Step 2: Visit your file manager and find the APK file and click on it. Your device will ask for the unknown source permission, and which you must have to enable and continue.
Step 3: Now installation process will start and it will take few moments. After completing the process, you can open the app and add your Google account.
Download Microg YouTube Revanced for Android
Everyone thought microG App don't require using ReVanced YouTube or Music app, but it's completely erroneous 🙂. You must have to install the misroG app on your Android device if you want to use YouTube ReVanced or Vanced both them. Because without microG app both app will be crashed. It's like without microG app ReVanced app are useless, so don't forget to install microG app first. Well, as you read in this article we have explained all about microG app which we thought you should know first, but if you have more query about this app then feel free to contact with us or comment below the post, we'll be happy to know your queries.
People Also Ask
Q1: How does MicroG work?
MicroG is an open source project that provides a free and open source implementation of Google Play Services. It allows users to access Google Play Services on their Android devices without having to install the official Google Play Services app.
Q2: Does microG send data to Google?
No, microG does not send any data to Google. It is an open source alternative to Google Play Services that does not rely on Google's proprietary software. It does not collect or share any user data with Google.
Q3: What is the latest version of MicroG?
ReVanced MicroG app got update but it's so hard to say what's the latest version for that you can read our article where from you can know the current latest version.
Q4: Is it safe to install microG?

Yes, microG is a safe and secure application. It is an open source project that is regularly updated and maintained by its developers. It does not contain any malicious code or malware, and it does not collect any personal data.
Q5: Does Revanced microG app have play store?
No, Revanced microG does not have its own app store. It is an open source project that is designed to replace Google Play Services on Android devices. It can be downloaded from the official website or from F-Droid, an open source app store.
Q6: How do I turn off battery optimization on my microG?
To turn off battery optimization on your microG, open the Settings app and go to Battery > Battery Optimization. Select the All Apps tab and then select microG from the list. Tap the drop-down menu and select Don't Optimize.
Q7: Can I Install ReVanced MicroG and Official MicroG on Same Device?
Yes, You can install both of them on same device, but if you wish to use one of them then it's also possible to use Vanced and ReVanced on same device.
Q7: Who developed the original ReVanced MicroG App?
The original ReVanced MicroG App was developed by the ReVanced Team. The team members are John Hoffer, Kevin Cernekee, Nathan Brinkman, and Nathan Chancellor.
What's New And Changes
Removed unnecessary features: Feedback, Recovery, Registering app permissions, TapAndPay, Droidguard, Analytics, Ads. And More.
The package name changed from com.google.android.gms to com.mgoogle.android.gms to support installation alongside the official MicroG.
Removed all permissions, as none are required for Google authentication